Distance Learning: A Mini Documentary For Future Racer
It should be called 'Distance Learning' but it's not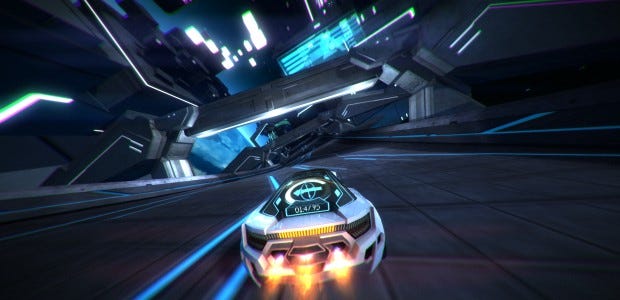 I eye all videogame documentaries with suspicion, because most of them are made by the developers themselves, or at least with their necessary involvement, which means that the likes of Free to Play, Looking For Group and the Football Manager Documentary all have marketing intent. That doesn't meant that they can't also be entertaining of course, which is what this Distance mini-documentary manages. It's the first part of a video series looking at the creation of the futuristic racing game and its free predecessor Nitronic Rush, and it offers enough detail and footage from early prototypes to offers some insight into the game creation process.
Here's part one:
There's no timeline on future episodes, but they'll all be posted on the team's YouTube channel in due course.
The documentary was posted in part to commemorate the original release of Nitronic Rush on 11/11/11, which is notable for two reasons. One is that it's been three years already since the release of the original prototype, with all it saw-blades and neon and flying physics. Despite Distance being announced, succeeding on Kickstarter, and launching into private beta in the time since, it doesn't that feel that long ago.
The second is that the developers were silly enough to release their student game on the same day as Skyrim. Don't do that! For a hint of what to expect from Distance, you can still download and play Nitronic Rush for free.