Don't Toy With Them: MicroVolts Beta, Trailer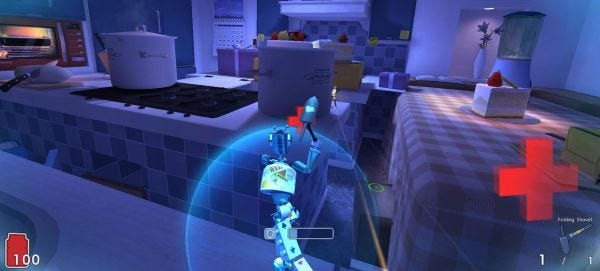 MicroVolts, a third-person multiplayer shooter, has been rumbling along in beta for a few months now. It's a hybrid of TF2 and MicroMachines, teeny little toys waging war in your back garden. Why do they fight? For battery resources, of courses. And for supremacy in the Micro World. Which is presumably just the world, but seen from lower down. It's entering its second closed beta on the 28th, accepting applications for that now. And there's a fresh new trailer of the frantic action to see below.
The game will be free to play when it comes out, but no official release date appears to have been announced. It's from a studio called Rock Hippo whose "coming soon"-laden website boasts that, "RockHippo is positioned to become the worldwide leader in one of the fastest growing segments of the online gaming market." I like their moxie. (And what a an impressively cross-cultural and beautiful staff they employ!)
There's a squillion more trailers on their YouTube site.