Down To The Wire: Skinny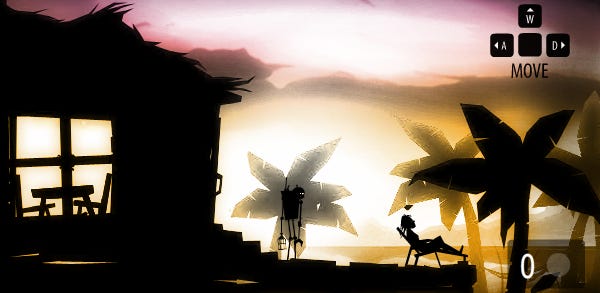 How long has it been since we posted a browser game about colossally sad robots? Entire weeks. No good. Skinny (found via the IndieGames blog) is a gentle platformer that rewards you at every turn with imagery and audio that both oscillate rapidly between being beautiful and sinister. The audio actually won the game a $25,000 prize for Best Audio at the SXSW Interactive Festival, and since Microsoft quietly pinched Limbo as an Xbox Live exclusive, the silhouette visuals are welcome, too. Go play! Or watch a video of creator Thomas Brush talking about the project (over some footage of it) after the jump.

Thomas Brush also made Coma, which you may remember Kieron directing you towards around this time last year. Although if you do remember something as small as that, have you considered the fact that you might be a replicant? Just sayin'.