Dragoning On: Fourteen Minutes Of Skyrim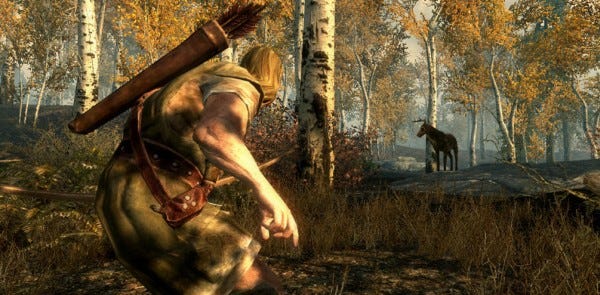 It's Magicka morning here on RPS! No, wait... the other one. G4 have released a big old slice of Skyrim footage (although some of it is repeated) with dicussions between their presenters and Besthesda's charming frontman, Todd Howard. He says the game has "micro-detail", and the presenters talk about all the flowers on the ground. Bunch of hippies. More pertinently, Howard gets excited about the dual-wielding spell stuff again, shows off the map zoom thing, and totally kicks a wolf in the face. He also says "just looking at your perks is a lot of fun".
And: THOSE AMERICANS ARE EXCITED. ME TOO!