EA Want To Regain "Trust Of The PC Gamer", Not At E3
Doing a public E3 event instead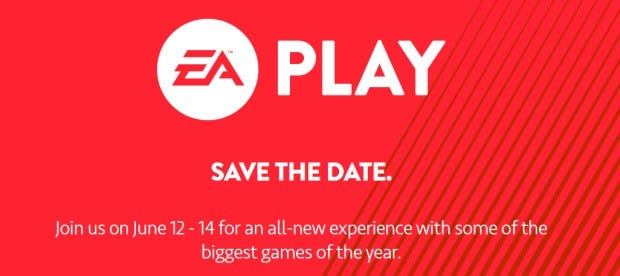 "We are on a journey to regain the trust of the PC gamer," says Peter O'Reilly, senior marketing director for Origin. As reported by MCV, the publisher is attempting to correct their reputation after the wrongs of the recent past, by trying to make sure games have smooth launches and that Origin is useful to people. At the same time, the company say they won't have a presence on E3's showfloor this year, instead focusing on their own EA Play event across the street.
EA Play will run in Los Angeles on June 12th to 14th at Club Nokia, which is just around the corner from the Los Angeles Convention Center where E3 takes place. The London event will take place on June 12th and is about "putting our players first." The events will be open to the public and will be streamed online, and will be anchored by a press conference on the first day at 1pm PT/9pm BST.
This isn't a big surprise, but it is a big change. Having some sort of presence at E3 has long been a seeming necessity for any major publisher, with only Nintendo deciding to forego the expense of an enormous conference or show floor booth in favour of their (excellent) Nintendo Direct video presentations. Electronic Arts aren't moving far by heading just round the corner, but it's still significant that they're moving out and opening up.
The claims of attempting to win back PC trust are perhaps less concrete. "Over the last couple of years we have focused on ensuring a great play experience from launch and bringing players a better experience on Origin with programs like the Great Game Guarantee, On the House, and now Origin Access," said O'Reilly to MCV. "We're excited about the progress we've made, but are always pushing ourselves to innovate on behalf of players."
It's easy to be cynical, but he's not wrong. Origin is better now than it was in launch, in its refund policy and features; while not a great game, Battlefield Hardline was delayed substantially to avoid the problems which plagued Battlefield 4; and most recently Star Wars Battlefront's launch seemed event-free despite huge numbers of players piling into servers.
The sentiment expressed isn't dissimilar to what Patrick Soderlund said in 2013, responding to a question about EA being voted the worst company in America - which has happened twice now, as silly as it is. He said: "We don't want to be bad, we have no desire to be voted the worst company in America. On the contrary we want to be voted the best."
Whether any of this washes away the taste of SimCity from your mouth, I don't know. Electronic Arts' reputation has been poor for a long time for all number of reasons, which each of you explained when we asked back in 2013. Reasons for disliking the company stretched from when bought and shuttered beloved studios like Westwood and Origin to their treatment of employees.
Among that list however were "fail to admit mistakes" and "PC is not their top priority". So do any of the recent changes make you feel differently towards them, or do they have to buy you more flowers and chocolates before you stop making them sleep on the couch?
I'm still looking forward to Mirror's Edge Catalyst.