Edge Of Eternity Is A French J-RPG? It's Ambitious
Is there demand for an F-RPG?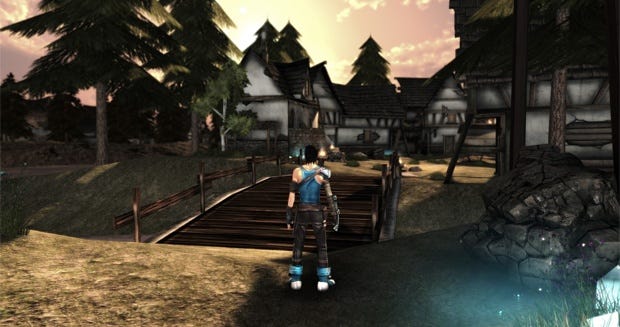 It's kind of weird that J-RPG has become a genre, rather than meaning it's actually from Japan. Edge Of Eternity, describing itself as such, despite being developed in France, by indies Midgar Studio. It's an extremely ambitious project, a young indie studio looking to create a massive original RPG, with orchestrated live music, turn-based combat, and fire coming out of the developers' heads. But they're asking for $200,000. Cripes.
Offering both steampunk and Medieval themes, set on another planet invaded by aliens, there seems to have been quite a bit of work done already. The video is apparently taken from the mobile version of the game, but they're promising you'll be able to cloud save and continue progress made on PC, mobile, XBox One, Vita, PS4 or Ouya on any other device. (The next gen options only kick in if they reach $600,000, which they won't, because WHAT?)
I hope they're spending most of the $200k on fixing the running animations.
I post this mostly because I'm fascinated to learn just how much demand there is for a Western "JRPG". I really have no concept of whether the goal is as madly high as I instinctively think it is, or whether there's so many out there craving games like this that I'll look a fool for scoffing at their outrageous stretch goal levels. Midgar don't exactly carry weight in the department, with their previous releases being mobile platform games.