EG Expo 2012: Dishonored, CoH2, Indie Arcade Stuff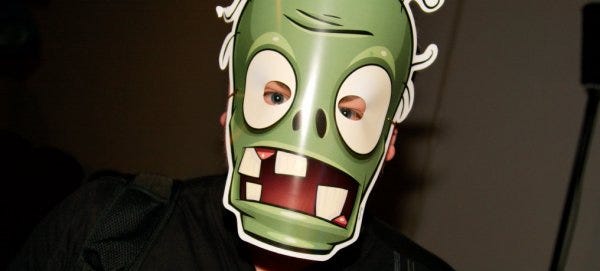 The next Eurogamer Expo, which is taking place at London's Earls Court from 27th-30th September, will have lot of playable games. Among these, shining like beacons, are Dishonored and Company Of Heroes 2. Yes, you can actually get to them before they're released, at the Expo. That might just make things worse for your anticipation levels, of course, but there's going to be a lot more stuff there, including the traditional Indie Arcade booth, with attendees from many RPS favourites. If you're an indie who wants in, then you need email Mr Hayward to be considered. He says: "Screenshots are good, but videos and builds are even better for helping make a decision."
In Electronic Arts news, FIFA 13, Need for Speed: Most Wanted, Medal of Honor: Warfighter, Sim City, Dead Space 3 and Crysis 3 will all be playable at the event, too.