EG Expo's Indie Arcade Starts With A Bastard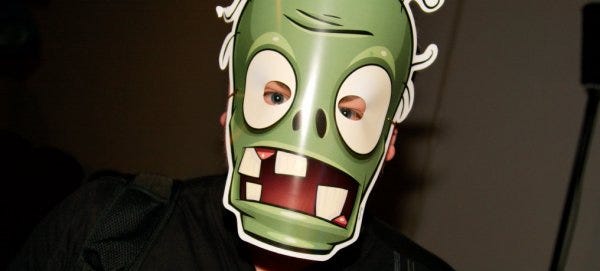 Last call for the Eurogamer Expo 2012! And this will be our last post on the matter, too. The expo kicks off next week and will feature the RPS-sponsored indie sector, as organised by the implacable Mr Hayward. The line-up selected for this year's showcase of indie brawn is: A Bastard (George Buckenham), BaraBariBall (Noah Sasso), Dirac (Orihaus), Don't Starve (Klei Entertainment), DRM: Death Ray Manta (Rob Fearon), Gear Up (Doctor Entertainment), IsoChronous (team-iso), Kairo (Locked Door Puzzle), Last Knight (David Hagemann), Proteus (Ed Key/David Kanaga), Sentinel (Matthew Brown), Sokobond (Alan Hazelden), The Button Affair (Oliver Clarke), Tower of the Gorillion (Circuiton World Design), Where is My Heart? (Die Gut Fabrik), and Zineth (Arcade Kids).
Go there! See them! I know I will.