EGX Rezzed 2015 Leftfield Collection Submissions Open
Indie-o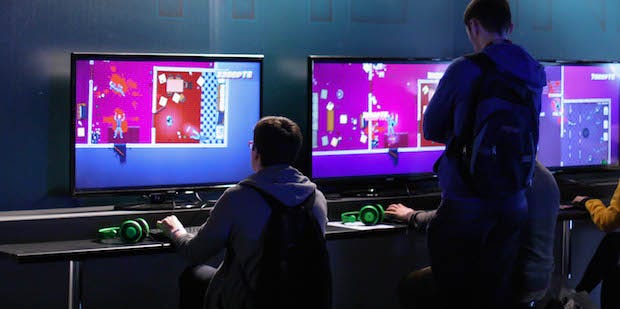 Submissions for the EGX Rezzed 2015 Leftfield Collection are now open! It's free to enter your indie game into this showcase curated by the very talented and discerning David Hayward, with the opportunity to be shown at Eurogamer's big fancy games show. Indie developers are invited to submit their games before the 16th January. You can find more info after the jump.
Submissions are via this handy online form. If you're working on a game and have it a playable state, submit it. The Leftfield Collection is always full of weird and wonderful and colourful and exciting games, selected by Hayward's hawk-like game-eye, but relies on people submitting their games. No one's spying on you, watching your every movement, knowing exactly what you're making at all times.
Here's an official quote from him wot he said in the announcement: "The Leftfield Collection provides a platform for indie developers to show their latest projects and gives the public the opportunity to enjoy unique games and game-like things while, in many cases, chatting with the creators." That could be you, chatting with the public.
After two years in Birmingham, Rezzed is coming back down to London in 2015. It'll be at Tobacco Dock from Thursday March 12th to Saturday the 14th. Tickets are already on sale.