Hey, devs! EGX Rezzed 2018's Leftfield Collection submission are now open
Send in yer neat indies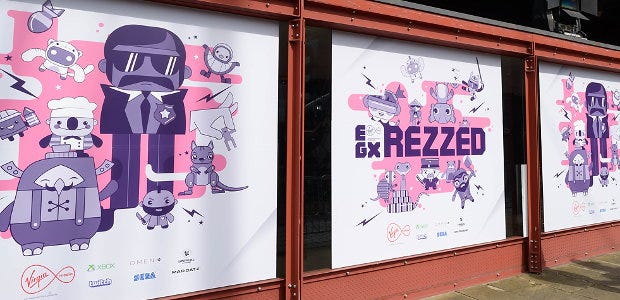 Hey, you: do you make video games? If so, nice. Thanks. Thank you for the video games. Keep it up. A follow-up: perhaps consider submitting your game for inclusion in the Leftfield Collection at EGX Rezzed in London next year. Rezzed is a games show organised by our adoptive corporate parent Gamer Network, and Leftfield is the best bit. It brings together, and I quote, "independently developed games and game-like projects that often defy genre classification." Perhaps your game might fit? It's free to submit games to the Leftfield so mebbe give it a think.
EGX Rezzed 2018 goes down at Tobacco Dock in London from April 13th to 15th. It'll have games to play, talks to listen to, and things to look at. We've been part of it before, hosting chats with developers, having our own little space to showcase games we like, and going to the pub. Expect more from us in 2018.
Rezzed also has the Leftfield Collection, a selection of games curated by Feral Vector overlord David Hayward. Are you making a game? Is it decent? Will it be finished in time? Would it stop me from getting myself into trouble with venue staff because Pip has left me unsupervised? If so, you should submit your game.
Submissions are now open until January 19th. The submission form is over here and explains:
"We're also especially interested in accommodating custom hardware and unusual games (e.g. Tenya Wanya Teens, Glow Tag, Space Ragers and Line Wobbler are things we've shown before). If you have such a project, by all means submit. The Leftfield is there to showcase everything from small hobby projects and interactive things, to interesting and beautiful commercial work."
[Disclosure/boast: I contributed some hazardously shoddy woodwork to those Tenya Wanya controllers.]
Me posting this is mostly self-serving. Leftfield has always featured some of my favourite games of Rezzed and I might go next year so me bugging you increases the chances I'll get to play even better games. It'll keep me occupied and out of trouble. Please use the medium of video games to save me from myself.