Elite IV Still In The Works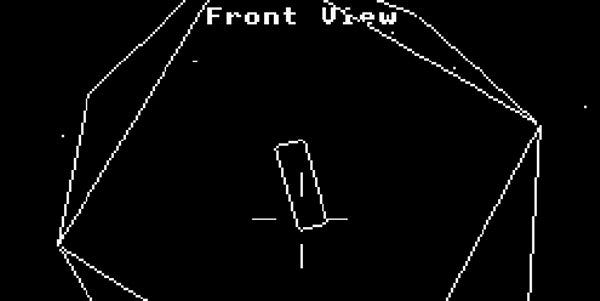 According to reports leaking out of the GameCity event in Nottingham, UK, David Braben is still working on Elite IV. The game showed up on a slide during his presentation, with the nomenclature "PC, PS3, Xbox 360" next to it. That suggests that the fourth freeform space epic might not be too far off.
It's not the first time this has come up, of course, as it was first mooted back in 2000, when Braben apparently dabbled with the idea of Elite being an MMO, but shelved the notion due to fear of MMO technological immaturities. Then there was some minor Elite IV rumblings in 2006 during Braben's first press outings for The Outsider which, damnably, is not coming out on PC. Apparently Braben's team will be able to use what they've learned from the proposed 2009 release of The Outsider in the development of a fourth Elite game. Funny that, when most development teams still haven't learned from what Elite did in 1984.
And it's just occurred to me that most of our American readers won't have a clue who David Braben is, or why we're excited about Elite... will they? Hmm. Not much we can do to fix that, other than perhaps link to the OpenGL version of Frontier and say that Elite started many of us on the long road towards being the boring old nerds we are today.