A New Age: Empires Apart Coming 2017
"wants to be Age of Empires"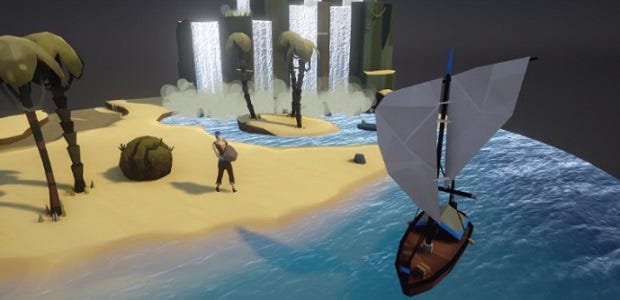 Empires Apart [official site] is an upcoming RTS that "wants to be Age of Empires at heart", say Slitherine, who have just announced that they'll be publishing DESTINYbit's game when it's ready for release in the second half of 2017. I hadn't heard of the title until today, so I've been digging through old development video blogs like a digital archaeologist. You can see the three videos produced to date below, as well as an announcement trailer.
Initially, I thought combat might take place on tiny fragments of land, like the shots in the trailer, but it's much more conventional than that. In fact, judging by the development videos and the statement that "its goal is to re-capture the excitement and wonder of collecting resources, building an army and leading it to victory", it's best to assume that Empires Apart will be a set of solid ideas rather than surprises.
That's not necessarily a bad thing, mind. If Empires Apart can relive the glory days of Age of Empires but bring the kind of UI improvements that the developers are talking about in these videos, I'll bite.
Here are those videos:
These videos date back to last year but hopefully we'll see more of the game soon now that Slitherine are on board. Here's the publisher's development director Iain McNeil on what he hopes for from Empires Apart:
"Age of Empires is a great game and there has been very little in that genre for the fans to play over the last few years. Multiplayer is especially difficult even in the HD version. There is a real gap in the market which DESTINYbit identified and we're pleased to be working with this talented team. It keeps true to everything that made Age of Empires great but also has some great new ideas we think will keep the community happy for another 10 years."
The website still states the game will be coming out in late 2016 but Slitherine reckon we'll be waiting until midway through next year for the release, so keep an eye out for updates.