Eurogamed: Perpetuum Online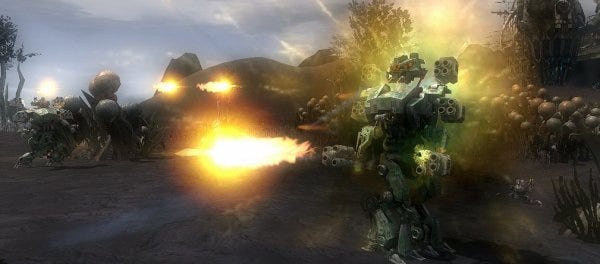 Remember we talked about how there was an MMO that was basically Eve with robots? It's called Perpetuum Online, and I only went and wrote about it for Eurogamer.
The biggest difference, of course, is that Perpetuum is not set in space, and has terrain. There are not spaceships, but robots. Some are a little stompy, others skittering, all armed as you see fit. The robots deploy from various techno fortresses that are scattered across the landscape.
And stuff like that.