Eurogamer: Fahrenheit Retrospective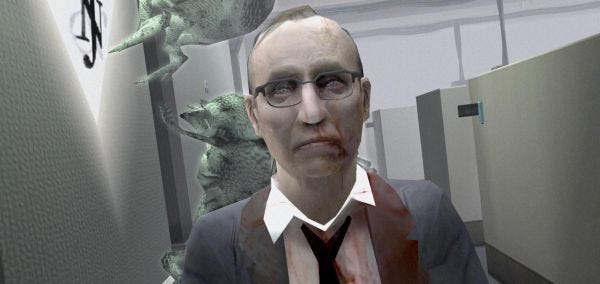 It seems like only yesterday that my retrospective of bonkers genre-blurred Fahrenheit appeared on Eurogamer. A ha, my little joke there. It was yesterday! It's a Bank Holiday, my brain is on holiday. I replayed the game five years on to see, well, all sorts. Any of the ideas hold up? Anything been picked up by others? Still as completely trousers-down, purple-hatted batshit insane? Well, of course. The intro:
Here's my impression of David Cage brainstorming ideas before making a game:

"Okay, it shall be set in a regular city, slightly in the future. Our character must get through his day, while becoming embroiled in a strange mystery. A peculiar girl is stuck in a tornado, and the player must rescue her before all the water in the world turns to stone. Aliens attack. At the end it rains cars."

While Heavy Rain stayed in reality, Omikron and Fahrenheit begin with a facsimile of a recognisable life, and then dive headfirst into a swimming pool of insane.