Everybody's Free: Starbreeze's Next Game Is Free-To-Play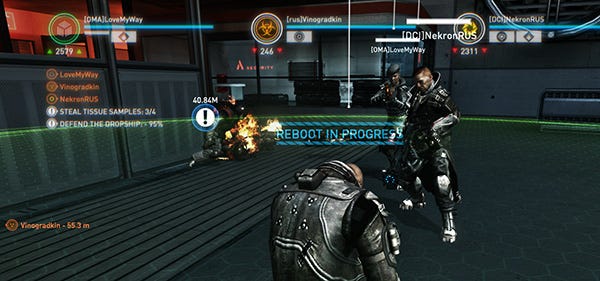 We have a name, Cold Mercury, and we have a vague notion as to what the business model will be, free-to-play, but that's all there is to know about Syndicate developer Starbreeze's next game. Business smarties GamesIndustry.biz dug up the details from Starbreeze's CEO Mikael Nermark. He said.
"Starbreeze will not leave the AAA segment. We are discussing with several leading game publisher on publisher financed games, but we will broaden our product portfolio of games in the new business models and segments that have arisen in the games industry. I am convinced that Starbreeze will be successful with the new games."
So what are we looking at, here? Adam reckons "The first in a series of episodic FPS games following the career of American Music Club. The next one will be called Temperate San Francisco."