Bethesda: Fallout Creation Club "is not paid mods"
Free mods aren't going anywhere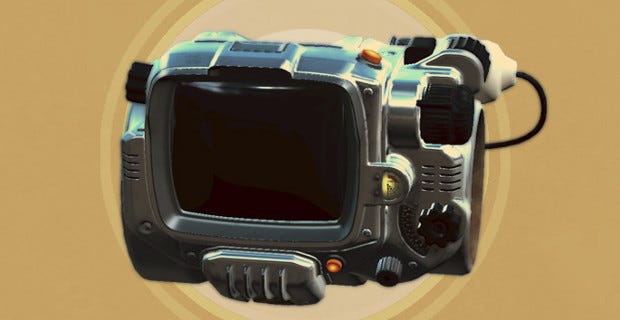 Bethesda VP Pete Hines strikes me as a man grown weary of discussing mod controversies, like 2015's paid Skyrim mods hullabaloo. In less than a week since its release, Bethesda's Creation Club, which lets you buy mods for Fallout 4 [official site] with credits that cost real cash, has drummed up a fair amount of them. Hines, however, not only seeks to assuage fears that these premium mods were heralding something terrible, but also disputes the very idea that the Creation Club constitutes 'paid mods'.

"We have been supporting mods and making the mod community grow and be viable since 2002, and we are going to continue to try and do new things," Hines told Tek Syndicate at PAX West. He acknowledged that paid mods didn't work, and then tried to explain why the mods that you can pay for now are not, in fact, paid mods.
"One of the reasons this is not paid mods, when they're working for us it's a job. They're not getting paid only if the stuff sells, they're getting paid like an external contractor all along the way, so the risk is removed for them."
Hines' perspective, then, is that these modders are essentially developers, and they should be paid for their work. And that's entirely, 100% reasonable. But… they're still mods you pay for.
Since it launched at the start of the week, there have been concerns about the quality of the mods on offer and much discussion about what precedent this sets for the future of free mods.
There's also been an issue with the mod file archives being apparently downloaded as part of a universal Fallout 4 patch, even if you haven't purchased a single mod. The latter was addressed by Bethesda in a recent FAQ update: "We're working on solutions that would not require Creation Club archives to be part of the game's patch."
Hines also attempted to tackle the broader conceptual concerns around the Creation Club and paid mods:
"It's early days. It hasn't been a week. I know that people are upset and frustrated, but at the end of the day, mods are and will continue to remain free. Modders can continue to do whatever they want, through our own stuff, through Nexus, go nuts."
Throughout the interview, Hines emphasises that free mods aren't going anywhere. But when it comes to the quality of the Creation Club mods, his suggestion is a simple one: Don't like them? Don't buy them.
"It's no different than if there's a video game out there, if you don't like it because you don't think it's as good as something else that's free-to-play, or some mod that somebody is doing, then don't buy it. I don't understand what the problem is."
This doesn't really address the problem that, arguably, Bethesda are currently charging for things that don't yet compete with some of the best Fallout 4 mods out there, both in terms of quality and complexity. How might the various conversations around this already divisive topic differ if the prevailing sense was that the Creation Club's initial offerings were significantly more desirable?
At the end of the interview, he claims that this experiment has only just begun. "It's early days and we want to continue to try and grow and evolve modding and I don't think you can do that by standing still and saying we're not going to try or do anything different."
I'd certainly rather see Bethesda experiment with mods and reward their hard-working creators instead of ignoring what is such a huge part of their games, but appeasing all sides of this argument will not be at all straightforward.
Elsewhere in the interview, Hines lets slip that Bethesda's got a new game in the works that it's set to announce this year, but on Twitter he has backpedaled, saying that he made a mistake. Guess we'll just have to see what the next four months bring on that score - in any case, the publisher's still got Dishonored: Death Of The Outsider, Wolfenstein: The New Colossus and The Evil Within 2 to get through before 2017's out.