Father And Daughter: Super Chibi Knight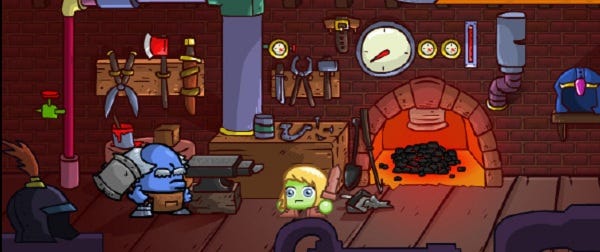 The creator of excellent everything 'em up, Abobo's Big Adventure, discovered my hailing frequency and transmitted data crystals containing a report about his new game, Super Chibi Knight. It's a sequel to Chibi Knight, which you can play right now for free, and is an 'action RPG platformer'. As well as being a game, it's a sort of educational tool - not for you, because you know about the games of yesteryear, but for Nick's daughter, who is the star of the game and is learning about the classic games her dad grew up playing as part of the collaborative process. Adorable videos below.
The first shows the game itself.
And the second can only be introduced by a man adopting the wavering tone of a latterday Cat Stevens.
It's now time to make a game, with a kickass tiny hero, you are young, and that's great, there's so much for you to learn. Find a damsel in distress? Well let's knock that askew - look at this, it's a game and it stars you.
Super Chibi Knight is currently seeing the Greenlight.