Take My Etc: Firefly Online Reunites TV Cast
Fans and Fillion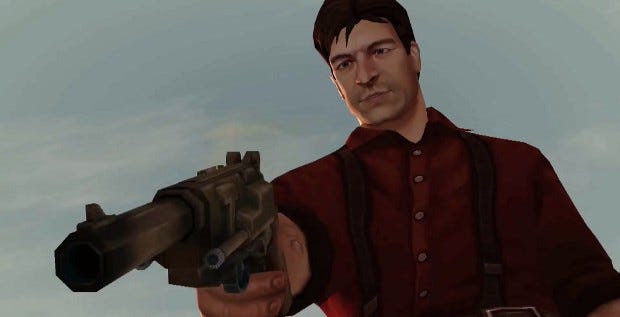 Firefly Online is clearly counting on the cancelled sci-fi show's fanbase to carry it, and has revealed it's hoping to lure them in by reuniting the core cast to voice virtual versions of their characters. Which will probably work. But it's a tricky balance to strike: this will make more fans interested, but also raises development costs of a game based on a show that wasn't popular enough to avoid cancellation. The game beneath the nostalgia will need to be good enough.
A few snaps of gameplay are in a new trailer. Come see.
The idea of Firefly Online is the same dream as the show--be a space-cowboy captain gallivanting about the wild frontier, doing missions, building a crew, and customising your Firefly-class spaceship. Which, surely, has an appeal beyond the fanbase. I can think of oh, a game or two with that same idea lately, though this is described more as an "online strategic roleplaying game."
It does look a wee bit cheap and cheerful and uninteresting, which may be because it's being made for those smaller computers wot you carry around as well as Windows and Mac.
Here, have a 75 seconds of gushing fans, in-game snippets, and Nathan Fillion doing his thing: