Free Thinking: POP Methodology Experiment One
The Greenlight Bribery Scheme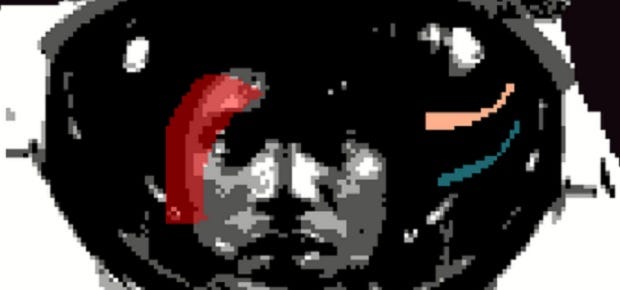 The video just below the break will probably tell you all you need to know about POP Methodology Experiment One. In fact, you probably don't need to go that far because the title is something of a giveaway, isn't it? It's a far cry from WarGun and a fairly good indicator of what you're letting yourself in for when you download the game. And you can do that, for free, by opting into the self-proclaimed 'Greenlight Bribery Scheme'. Vote for the game on Greenlight and receive a Humble gift code. Simple. A mutual scratching of backs and greasing of wheels. As the POP One website states, "Vote for POP on Greenlight immediately and help secure Valve's grasp on the industry!" DO IT NOW.
Each section of the game is a standalone vignette, constructed to accompany music that was produced beforehand. Creator Rob Lach utilises an association technique, which I choose to call 'improvised speedy thinking', whereby the first images and ideas that come to mind when listening to the music are seized upon and converted into a small interactive sequence. The results are occasionally brilliant and the quick switches between styles stave off tedium for longer than you might imagine.
An unusual game and an unusual bribery scheme. Here's a slightly less tremulous trailer.