Freeware Garden: Battle Cube
Dodge Cube, more accurately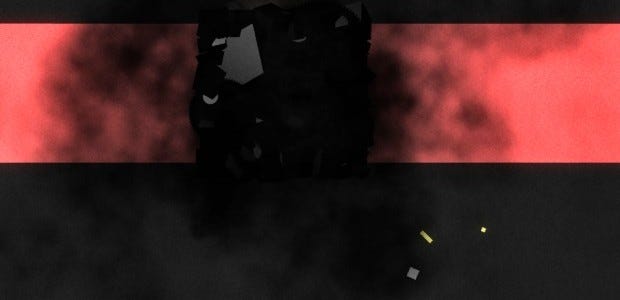 Battle Cube is neither the latest game by Knytt creator Nifflas, nor his latest freeware offering -- that would be lovely platformer Saira. It is a little non-platforming experiment instead and a game he released roughly a year ago and has himself categorized as a miscellaneous creation.
Also, it's a brilliant little thing I totally randomly bumped into and instantly loved.
Looking for more free games? Check out our round up of the best free PC games that you can download and play right now.
Metaphorically embodying a humble, white cursor (or WASD) keys-driven square that can dash when you press space, Battle Cube is a frantic, twitch avoid-'em-up, in which you have to evade the varied, colourful projectiles a wonderful-yet-murderous square is launching at you. It's a simple game at heart, I know, but it's well-designed - a perfectly fair yet challenging offering you'll simply have to give it a go. Chances are you won't stop playing until you beat it.
Granted, Battle Cube will only last you a few minutes, but things so beautiful and so perfectly synchronized to their music should never drag on. Unless they evolve into a full game, that is.