Freeware Garden: Cat-Ana
Cat ninja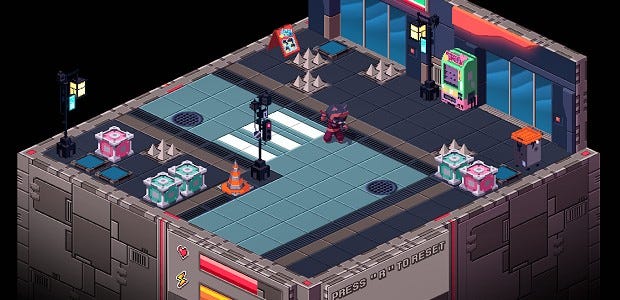 Silly puns. Got to love them, really. Even more so when they come dressed up in detailed and lovely isometric graphics straight from the revered tradition of Cadaver, When Time Stood Still and the recent Shadowrun Returns. Yes, Cat-Ana really does look this good.
Looking for more free games? Check out our round up of the best free PC games that you can download and play right now.
Not that it was merely the graphics that drew me to it, but Cat-Ana's mix of 3D cell shaded characters and rich pixel-art environments does impress. As do the area transition animations, in which each stage is beautifully rearranged into the next like a mechanical theatrical stage.
Look beyond the graphics and you'll discover a cool action-exploration fighting game, in a Japanese sci-fi setting where ninja cats battle cute pigs and, I think, foxes. Combat aside, it also tasks you with solving rudimentary puzzles involving pressure plates, five arcane objects and a secret room.
Oh, and you'll be glad to know that Cat-Ana, despite its looks and being a ludum dare offering, is far from a short game.