Freeware Garden: Don't Escape 2
Zombie apocalypse barricade-construction simulator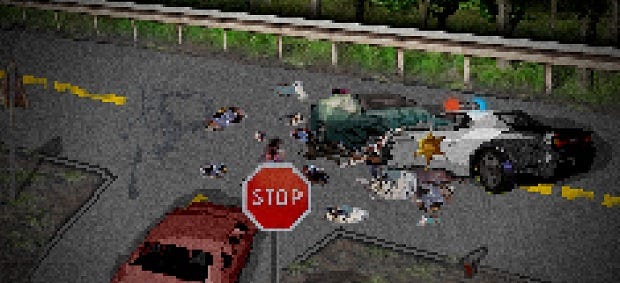 Games with zombies are righteously considered banal, whereas point-and-clickers that decide to invert the always intriguing but overused escape-the-room mechanics could be considered to be rather novel. So, what should we then make of Don't Escape 2, a game about barricading yourself in a room and surviving a zombie raid?
Looking for more free games? Check out our round up of the best free PC games that you can download and play right now.
Well, I for one would call it a smart adventure game with some lovely ideas, atmospheric graphics and a hint of strategy. I'd thus call it an impressive anti-escape-the-room offering.
It's a game that has you trying to secure a safe house before the night falls and the zombies come. To achieve this you have to manage your time and try --quietly-- to explore the house's surroundings, find handy tools and items, recruit fellow survivors, and prepare your defenses. All before time runs out.
It's a wonderful and wonderfully tense game that's impressively open in its approach to problem solving. You can, for example, use and consequently break your shovel while killing a trapped zombie in order to conserve ammo, and thus miss the opportunity to mix up much-needed cement later on. Building materials are more valuable than bullets in the economy of the apocalypse.