Freeware Garden: Goat Herd and the Gods
Atl do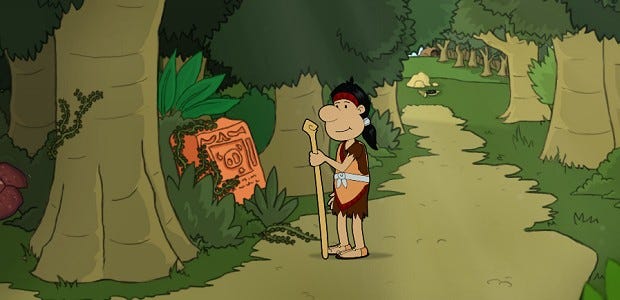 Over their long, illustrious history point-and-click adventures have starred everything from wannabe pirates and odd teenagers to private investigators and obnoxious wizards, but never a goat herder. Happily, the aptly named Goat Herd and the Gods has just been released to right this heinous wrong by casting Atl the Aztec goat herder as its protagonist.
Looking for more free games? Check out our round up of the best free PC games that you can download and play right now.
A protagonist, one has to admit, who doesn't feel much more competent than Guybrush Threepwood, yet must somehow find the way of stopping the legendary and rather infamous El Chupacabra from feasting on all the goats. Goats are precious. Cute. Playful. And, apparently, making sure they survive, might just save Atl from the wrath of a certain high priest who's been looking for an excuse to have him sacrificed for quite some time now.
Against such a mighty foe - the Chupacabra, that is, not that priest person - all that Alt can do is solve inventory based puzzles, explore Mesoamerican jungles, stumble into a time paradox and, above all, hope for a bit of divine intervention.