Freeware Garden: Powerglove
Not a Fred Savage in sight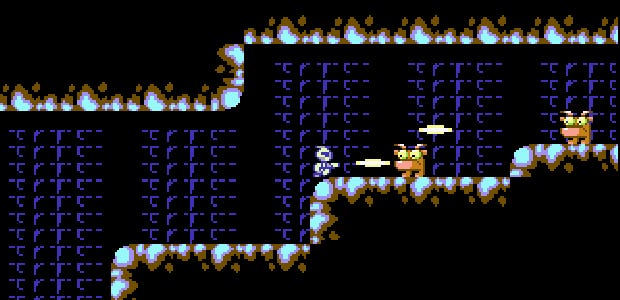 Though a freeware release for Windows, Mac and Linux, the equally fresh Commodore 64 version of Powerglove is a commercial offering that even comes complete in its very own, very homebrew cartridge. That's delightfully different, isn't it? No need to answer, I know it is, and what makes things even more intriguing is that the non 8-bit version of the game isn't just an emulated one.
Looking for more free games? Check out our round up of the best free PC games that you can download and play right now.
While retaining the wonderfully nostalgic sights and sounds of the Commodore version, Powerglove PC adds support for handy joypads, a bit of parallax scrolling and, optionally, more detailed sprites.
Oh, yes, and the important ability to play in full-screen and be able to really appreciate the subtle beauty of the C64 palette while listening to a lovely SID soundtrack through your modern speakers.
The game itself is a traditional run-'n'-gun platformer with good and taxing level design, a rich selection of baddies and an assortment of power-ups to pick up. Everything works as it should and, during its many inspired moments, Powerglove did remind me of ZX Spectrum classic Rex, what with its big, complex, cavernous levels and carefully paced exploration.
Interestingly and just like the venerable Rex, Powerglove also comes complete with an ecologically concerned plot. You are not just guiding its hero through a polar thermal reactor complex killing mechanical enemies. You are fighting to save the billions of humanity in a world where fossil resources have been exhausted and you'll be doing this by locating five control diamonds.
Yes, control diamonds! Gotta love 'em.