Freeware Garden: Providence
Chopin change.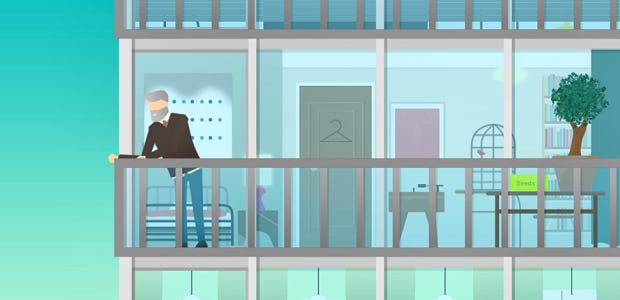 Having hidden a package delivered by a stranger, shot someone I never got to talk to, snuck into a hotel room and listened to lovely renditions of Chopin's wonderful music, I can safely say that you will not get bored with Providence.
Looking for more free games? Check out our round up of the best free PC games that you can download and play right now.
It may be a brief adventure with barely a puzzle in it and an only mildly intriguing (though definitely polished) plot, but there's never a dull moment, as the simple interactions help Providence effortlessly flow from scene to scene and shift from point of view to point of view.
Things constantly move forward and the scenery and characters keep changing as you discover the true destiny binding three seemingly unrelated people together, all the while marveling at the gorgeous art on offer. Everything from the backgrounds to the characters looks absolutely stunning and somehow brilliantly accompanies Chopin's classical compositions.
And, as I haven't really mentioned anything about the game's themes, let me just tell you that this is a somber story with zero jokes in it. Now you know.