Freeware Garden: Turn it Up
And around.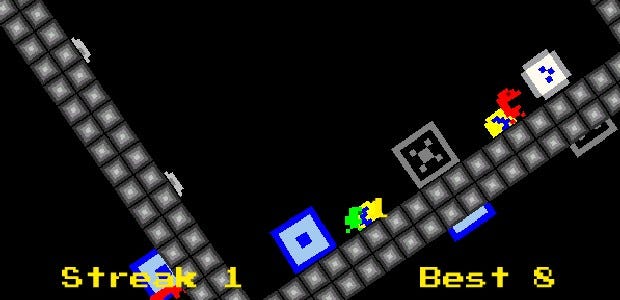 Turn it Up plays exactly like the arcade game you swear you can remember, but never really existed. You hectically move left and right and jump and rotate the pixelated world around you in an attempt to score as many points as possible.
Thing is you only score points by hitting triggers in streaks. Let an enemy touch you or take too long before hitting the next trigger and, though you won't die, your score will be reset to zero and, without breaking its flow, Turn it Up will essentially start all over again. It's a friendly approach to game design that really helps it grow on you.
And the more you play this frantic little web game, the better you will get and the higher you will score. Get really good and you might even make it to 15 points, meaning you'll have mastered the controls, understood the thing's pace, know when to use the enemy-killing crates and most probably discovered a smart trick or two.
Looking for more free games? Check out our round up of the best free PC games that you can download and play right now.