Bundle Me Up: GOG Sale Starts With RPGs & Adventures
Sam & Max & more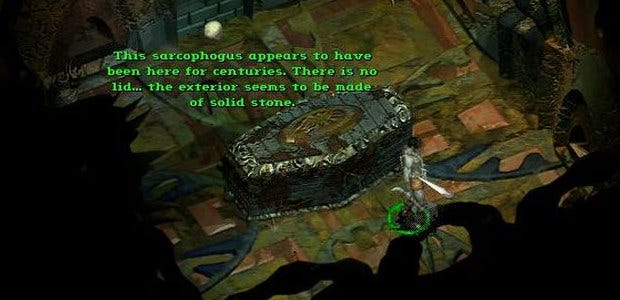 If you're one for ye olde RPGs, I imagine you're neck-deep in Pillars of Eternity at the moment. But maybe you don't have £35 spare, or you don't consider dozens of hours of RPG good value for money (or who knows what else?). In either case, hey, look: GOG have a bundle of olde RPGs on sale for £14.80, including Planescape: Torment, Neverwinter Nights 1 & 2, both Baldur's Gate games, the Icewind Dales, Temple of Elemental Evil. I calculate that to be one squillion hours of retro role-playing.
It's part of a week-long bundleorama at GOG, with new games discounted each day. Today's initial lot also include LucasArts games, a wad of Divinity, and a whole rack of Broken Swords.
That bundle of RPGs is £14.80. Sam & Max Hit the Road, Indiana Jones and the Fate of Atlantis, and The Secret of Monkey Island: Special Edition will run you £4.67. Broken Swords 1 through 5 are £9.75. Lastly, the bundle of Divine Divinity, Beyond Divinity, and Divinity 2 is £4.57.
Individual games within bundles are discounted too, but not by nearly as much as if you buy the lot.
What's coming next is a mystery, though GOG tease "completely fresh GOG.com game releases".
I shall demand the teeth of anyone who pedantically argues that Torment et al aren't retro their wizened standards. You may remove them yourself - I don't care how - and send them to me in an envelope. It's either that or I'll come round and extract them myself.