Deadlight free on GOG as lucky dip sale starts
Try your luck?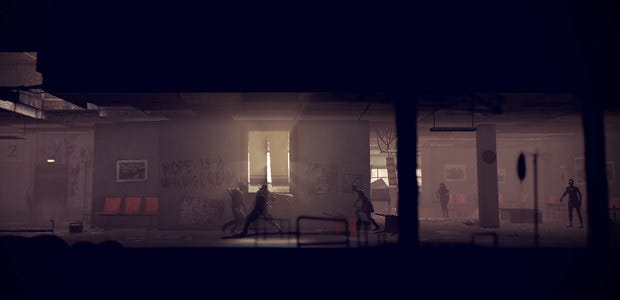 It's never been easier to buy things you don't want. Back in the day, random purchase enthusiasts would tour village fêtes to play lucky dips and tombolas. Hardcore 'luckers' (as they called themselves) would even visit Argos to order random item numbers. Now with subscription services delivering boxes of tat to your door monthly and loot crates offering random skins for video games, it's never been easier to buy things without even knowing what they are. Digital store GOG are in on the fun too, today launching another 'piñata' sale where £2.39 buys a random game.
If you don't want to do any of that, you can simply swing by for a free copy of Deadlight: Director's Cut.
GOG's Piñata Madness event sells digital piñatas for £2.39/2,69€/$3, each containing a random game from a list of over 100 that usually cost between $5.99 and $44.99. GOG don't say which games are in the piñata pool, naming only Pillars of Eternity, Shadow Warrior 2, Heroes of Might and Magic 5, Victor Vran, and Saints Row 4 as examples.
Shadow Warrior 2 for £2.39 would be a bargain. Equally, you might get a game which you don't want and which has cost about that much in sales before anyway. The system will at least avoiding giving duplicates until you own every last piñata game, at which point you'll get gift copies for extras.
If you don't have the nerve, the pockets, and the pre-opening jitters of a hardcore lucker, hey, Deadlight: Director's Cut is free for everyone. It's the 2016 revamp of the 2012 fight-o-puzzle platformer that's bit like Limbo in a zombie apocalypse. Deadlight isn't great but this is free. Look for the giveaway button on GOG's front page.
GOG are also running a regular sale with regular discounts on regular games which you can see and assess before buying. I'd imagine that sale's offerings overlap a fair bit with the piñata pool. Those discounts are just on the front page and seem far more sensible.
Alternatively, £3 will get you six Kinder Surprise Eggs at Tesco this week. Chocolate guaranteed.