Half-Life gets new patch, almost 19 years after launch
They're still waiting for you, Gordon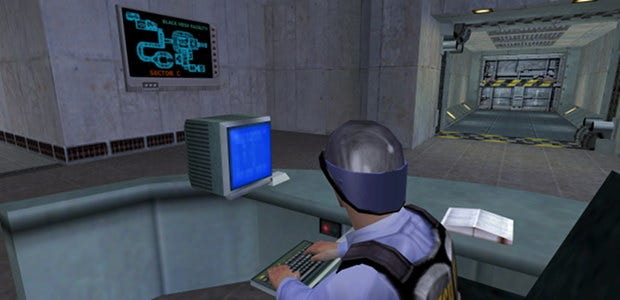 Though Half-Life [official site] is almost nineteen years old and its sanctioned fan remake Black Mesa is nearing completion, Valve have launched a wee patch for their pretty okay or whatever vintage FPS. The patch fixes a few crashes and exploits, and hit other Half-Life engine games too, such as classic Counter-Strike. Given how much of modern PC games history connects to Half-Life and its mod scene, I'm glad Valve are still tinkering a little. Earlier this year, they finally got Half-Life an uncensored release in Germany too.
Yesterday's patch notes are simple:
Fixed crash when entering certain malformed strings into the game console. Thanks to Marshal Webb from BackConnect, Inc for reporting this.
Fixed crash when loading a specially crafted malformed BSP file. Thanks to Grant Hernandez (@Digital_Cold) for reporting this.
Fixed malformed SAV files allowing arbitrary files to be written into the game folder. Thanks to Vsevolod Saj for reporting this.
Fixed a crash when quickly changing weapons that are consumable. Thanks to Sam Vanheer for reporting this.
Fixed crash when setting custom decals.
The same patch went out to other games built on the Half-Life engine: Counter-Strike, Counter-Strike: Condition Zero, Day of Defeat, Half-Life: Blue Shift, Half-Life: Opposing Force, Team Fortress Classic, and yes, even Deathmatch Classic and Ricochet.
Vintage Counter-Strike is still one of the most popular games on Steam (yesterday it peaked at 19,554 people in-game at the same time) so I'd guess that was the main motivation behind this patch. It's nice that other games benefit too. Thanks, CS.