Have You Played... Aztez?
Monochromatic Aztec fighting game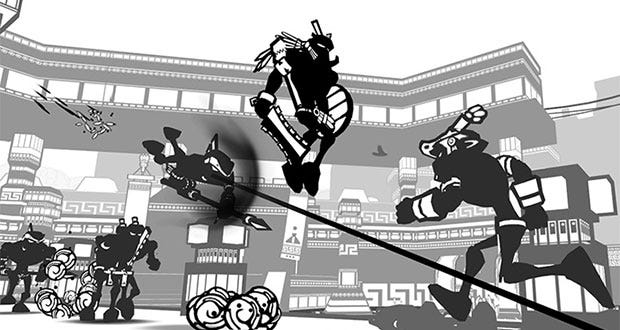 Maybe you heard the story. An indie darling in 2012, eventually released into a changed world in 2017, commercial disaster and, at least, widespread coverage of said disaster after the fact.
I played Aztez; I gave it a few paragraphs in our weekly Unknown Pleasures round-up, genuinely unaware of how bright its light had once been and thinking of it as just another cool under-the-radar 2017 game. It was pretty good.
Pretty good isn't often enough for a break-out hit these days, of course, but more than that I think Aztez didn't quite live up to the bright promise that, checking our archives, it had half a decade ago. The complexity of its combo system certainly meant some sights to behold, and I think it pays off in that respect for people who want it for that respect:
I'm not sure the black and white and red all over art style is anything like as striking this late in the day, however - the monochromatic action game is a more familiar sight now - and I found the boardgamish campaign structure to be a little listless. Something that took five years to make probably shouldn't fall out of one's head quite so readily.
But the fighting was good, and I really do hate to see anything made with the right intentions fail. I hope it's found its crowd, whether small or otherwise.