Hellblade: Senua's Sacrifice swept the BAFTA game awards
What do The Art Folks think of games?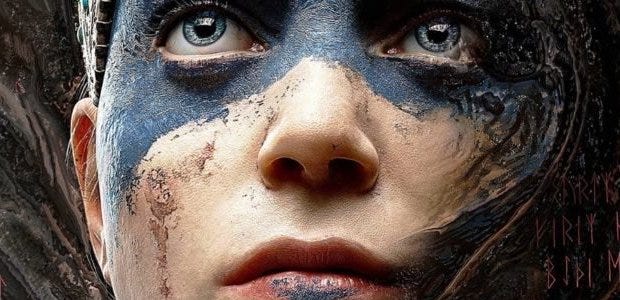 The 14th British Academy Games Awards were handed out this week and, while the awards themselves may be a bit disconnected from where the rest of us in Games Proper see the industry, they are a good measurement of how The Establishment sees interactive entertainment at this point. To that end, it is both shocking and a bit exciting to see the awards highlight a game that was overwhelmingly overlooked this year, and which deserved more celebration than it has received to this point. I'm speaking about Ninja Theory's dark adventure fantasy game Hellblade: Senua's Sacrifice, and its five BAFTA wins: Artistic Achievement, Audio Achievement, British Game, Games Beyond Entertainment and Melina Juergens took the Performance category for her role as Senua.
Hell: Sen Sac (the appropriate acronym, I believe) was a title that I never saw advertised in the US outside of a third party Facebook video feature on a cool upcoming game that was flying under everyone's radars. And then it flew under everyone's radars. Which is a shame because everything I read about He:SeSa makes me respect it more. Psychologists and neuroscientists were brought in to advise and ensure its portrayal of mental illness was accurate, which allowed the development team and story department to tackle mental suffering in an innovative format.
H:SS was nominated in nine categories and is the first ever winner for the category Games Beyond Entertainment, which celebrates new releases with a political or social message. I don't love everything about the BAFTA presentations, but that's an exciting category added at an important time, and I'm anxious to see who gets nominated moving forward.
What Remains of Edith Finch, the second game from Giant Sparrow Studios, won Best Game. Nintendo won three categories, including Super Mario Odyssey for Game Design and The Legend of Zelda: Breath of the Wild for Game Innovation. Elsewhere, hand-drawn story puzzle game Gorogoa won Best Debut Game. Blizzard's Overwatch won the Evolving Game category while Golf Clash took Mobile Game. RPG Divinity: Original Sin 2 won for Multiplayer title. Cuphead won Music. Night in the Woods won the Bafta for Narrative. And Guerrilla Games' action role-playing game Horizon Zero Dawn won for Original Property.
So that's what the BAFTAs saw games as this year. I'm delighted to use this push to finally check out Hellblade: Senua's Sacrifice, which is a weird push I didn't see coming from the BAFTA awards. Also, kudos to the Edith team and Gorgoa is hella worth your time. (Yes, people still use "hella" outside of Life Is Strange. I am one of them. I am the problem.)
If you're interested in giving Hellblade a spin, it is currently 10% off on the ole Steam store. Perhaps with this win, Ninja Theory can finally do the Enslaved: Odyssey to the West sequel that I and I only want to see made manifest.
Finally, in wrapping up BAFTA coverage, here's Tim Schafer's BAFTA lifetime achievement award speechwords in full. I think this is very much worth your four minutes.