Hours Played is crowdfunding to create a video game clock supercut
Tick tock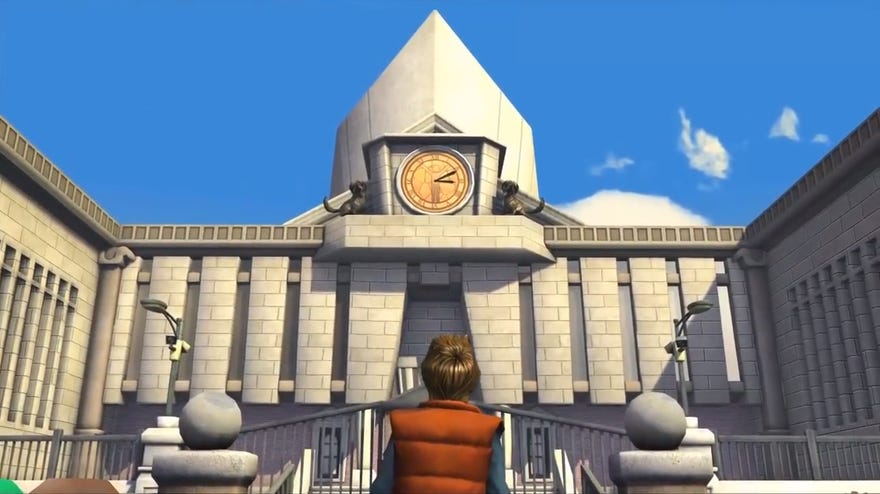 Imagine a clock, except made from hundreds of other clocks that once only existed in video games. That's what artist and video editor Duncan Robson is crowdfunding to create. He wants to eventually stream the supercut online, synced up to wherever you are, so theoretically it could be used to tell the time - or just as a celebration of a very specific and yet common thing to see while playing. Take a peek at the Kickstarter trailer below:
Robson is an old hand when it comes to creating these kinds of supercuts. There's Let's Enhance, almost two minutes of TV and movie folks getting a better view of grainy photography; a tumbleweed collection made for Columbus Museum of Art; and many others on his YouTube channel.
He's also been doing a fantastic job documenting all kinds of fascinating mundanities in games for years, from the aforementioned tumbleweeds, to hotdogs and manholes. "However long it takes, I do not see myself losing interest in the project," he notes in the Kickstarter description, and he also says he's already identified over 900 video game timepieces to make use of.
This latest project is inspired by a similar piece from artist Christian Marclay, simply called The Clock. Marclay's version uses film and TV clips, rather than video games, but otherwise it's broadly the same idea.
This crowdfunding campaign is just to cover the cost of making one of the eventual 24 hours, so that Robson can use it as a proof of concept before trying to fund the whole thing. On the other hand, he does mention that he might make more right away if the fund "goes significantly over" its £1,850 ($2,400) goal. At the time of writing, it's already about a third of the way there with 28 days still to go.
"If this is the kind of weird thing that you'd like to exist, please throw in a couple of dollars," says Robson, and why on earth wouldn't it be? You can contribute over on Kickstarter.