The Humble Store Spring Sale Is Upon Us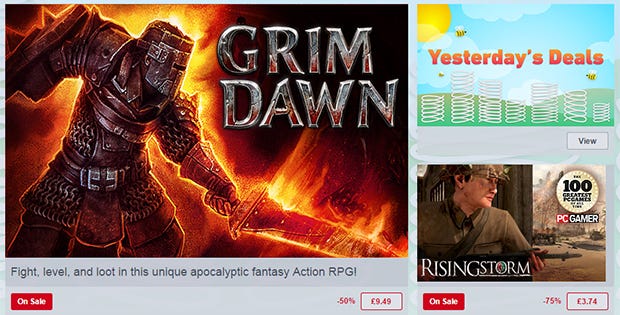 That creaking sound you hear is your wallet tightening at the seams at the thought of another digital PC games sale. You should be used to it by now though, as there always seems to be a sale on somewhere. At the moment it's The Humble Store's turn. Its Spring Sale began only a couple of days ago and will run for two weeks, until Thursday May 21st.
You know the drill. Hefty deals, all changing daily, with some games up to 90% off. Which is basically free really, so it'd be rude not to.
Square Enix and Kalypso all have publisher deals running today, which means some great savings on Deus Ex, Tomb Raider, Tropico, and all the Hitman games. In case you somehow don't own them all already.
Also today, Three Fourths Home: Extended Edition is £3.39, the weird Mirrormoon EP is £1.39, and The Banner Saga is six squid. Meanwhile Broken Sword 5 and Lumino City are all definitely worth a punt at only if you're after something for less than a tenner.
Most of the games available are redeemed through Steam, with some DRM-free too, so you'll be bolstering that backlog as you save. Who knows, maybe one day you'll even play them.