I wonder how Mr. Libido is doing nowadays
Tremendously, I'm sure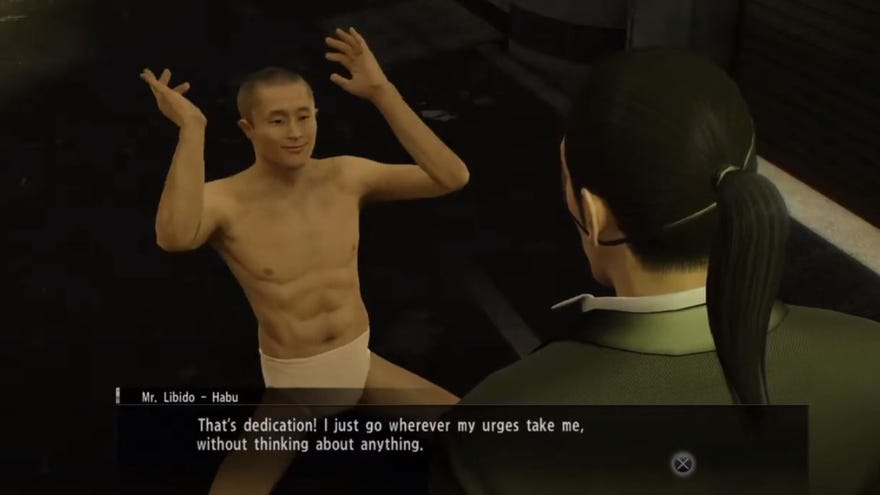 I've been barreling my way through the Yakuza series lately. I'm on a mission to get through them all before Yakuza: Like a Dragon arrives in November, so the clock's ticking. It's a journey that's been roughly, hmmm, three years or so in the making? And I've aged tremendously in my amble to the finish line. But I've also met - and continue to meet - some interesting characters along the way, and one really sticks out in my mind. Mr. Libido.
Read the rest of this article with an RPS Premium subscription
To view this article you'll need to have a Premium subscription. Sign up today for access to more supporter-only articles, an ad-free reading experience, free gifts, and game discounts. Your support helps us create more great writing about PC games.
See more information