Id & Bethesda games going cheap ahead of QuakeCon
Go frag yourself silly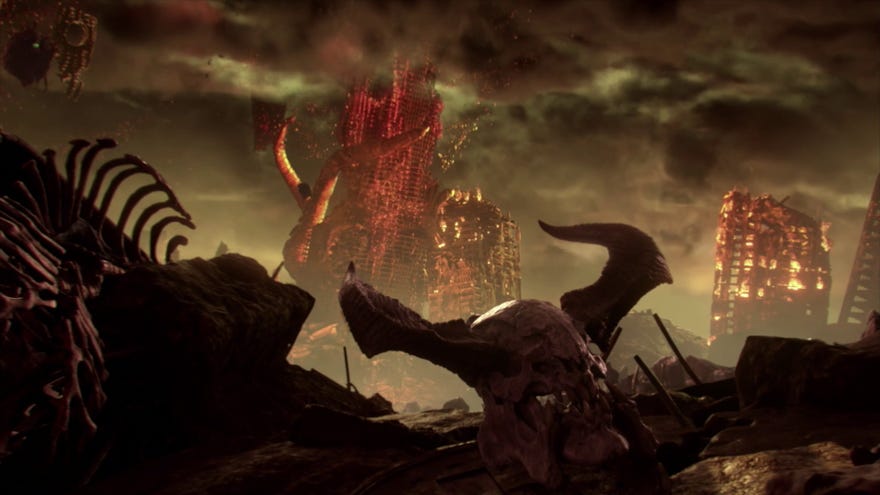 The frags will flow like Bawls this weekend at the Gaylord Texan Resort & Convention Center, where Id Software are throwing their annual LAN party/convention, QuakeCon. Thousands of gib-hungry gremlins will lug their computers to Texas and many more will loiter around the festivities. It's become more ZenCon in recent years, featuring more from corporate siblings Bethesda and other studios and games owned by ZeniMax Media, but will have a good kick of Id this year with our first look at Doom Eternal, the sequel somehow not named Doom II: Hell On Earth. Before all that, loads of Id and Bethesda games are cheap on sale, including yer Quakes, yer Dooms, yer Fallouts, and yer Preys.
Hit Steam (and click some filter buttons, until a proper sale page launches) and you'll find Id and Bethesda Softworks games mmmostly with discounts of 50%+, and typically 40% off expansions and DLC. For some games, this sale brings their biggest discounts so far.
Goods going cheap include: Prey for £10! Prey's fascinating Mooncrash expansion also for £10! Wolfenstein II: The New Colossus for £15! Dishonored 2 for £15! Fallout 4 for £10 if you wannit. NuDoom for £8! Many more games, often involving shooting faces from a first-person perspective. Or elves. Lots of elves too.
But what about new games? Panels, talks, and such will cover a number of Zeni games, and will be broadcast on Twitch.
The QuakeCon keynote will kick off at 5pm on Friday the 10th of August (11am Central), including our first look at Doom Eternal in motion, more of Rage 2, and blarb about other games. A "deeper look and discussion of Doom Eternal" will follow at 7:30pm (2:30 Central) on Saturday.
A Fallout 76 panel and Q&A is planned for 5pm (11am Central) on Saturday the 11th, burbling about the multiplayer survival sandbox. That'll be livestreamed too.
Also coming: panels on Prey's Mooncrash, assorted sessions, and a whole lot of digital sports. See the QuakeCon 2018 schedule for more on everything.
Go frag yourself silly.