Ignite Reveals Simraceway Indy 500 Pedigree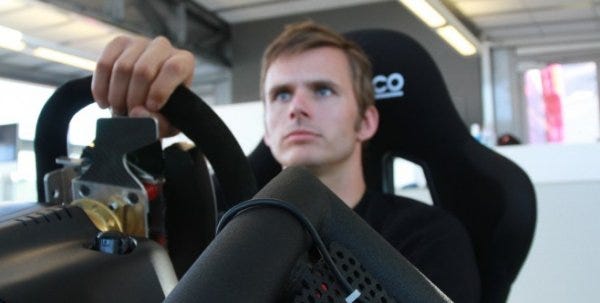 Ignite send word that their peculiarly-named online multiplayer racing game, Simraceway, will be endorsed by and in some way shaped by the experience of Indy 500 champion Dan Whedon. The idea here is to create an realistic, solid, rewarding racer, rather than something all shiny, as Ignite's Jonathan Haswell explains: "The core aim of the Simraceway online racing environment is simply to do online, live, multiplayer racing, really, really well. This racing environment will be much less about high detailed visual models and cinematic replays, like most current racing games, and much more about close, hard, door handle to door handle racing with live people who have been well matched by skill level, or against professional drivers like Dan."
Below you can see a video that Ignite sent over to explain who Dan Whedon is. It shows some Indy 500 action, and also features a stealth bomber. For some reason. And also a screenshot of a track. There are also beta sign-ups over on the Simraceway site.


And also: