Indie Film Making: Us And The Game Industry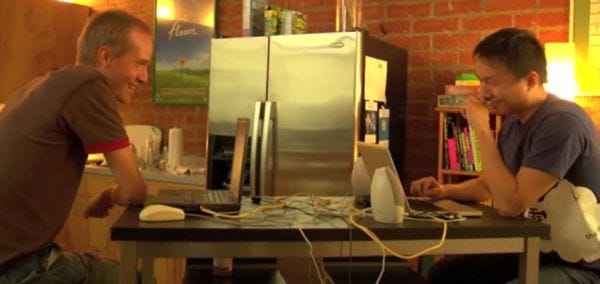 Indie Game: The Movie isn't the only movie about, er, indie games. There's another in the works, featuring the likes of Jenova Chen, Jason Rohrer, Edmund McMillen, Petri Purho, ThatGameCompany, along with many others, called Us And The Game Industry. And it's fair to say they have similar themes. The major difference being, Indie Game: The Movie is finished, while Us And The Game Industry is stalled, needing more funding. You can see the trailer below.
I think it's safe to say Us & features slightly different games - there's heavy emphasis on Journey in the trailer below. It's directed by Stephanie Beth, and her company Common Dreams Media. And, well, take a look:
There is a Kickstarter, looking to gain another $17,000, but as ever we don't directly endorse giving to it, as we don't know enough about the project or those behind it. I've heard you can make your own mind up about these things.