Intel's new 8th Gen Coffee Lake CPUs will have built-in Spectre and Meltdown hardware fixes
A quantum of solace for new CPU buyers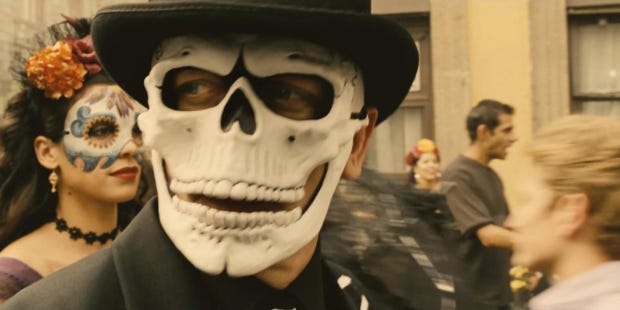 Good news for Intel fans this morning. PC security flaws and definitely not James Bond movie titles Spectre and Meltdown will likely be largely eradicated in future hardware releases, the CPU giant's CEO Brian Krzanich has said in a blog post.
We suspected this would probably be the case when the flaws were first unveiled at the beginning of the year by Google's Project Zero group, but now we know for sure. While one form of Spectre will continue to be addressed by software updates, the second Spectre variant and Meltdown will be dealt with the hard(ware) way, with Intel saying "we've made changes to our hardware design to further address" these flaws.
"We have redesigned parts of the processor to introduce new levels of protection through partitioning that will protect against both Variants 2 [of Spectre] and 3 [Meltdown]," said Krzanich. "Think of this partitioning as additional 'protective walls' between applications and user privilege levels to create an obstacle for bad actors."
These hardware changes will start to roll out with Intel's next-gen Xeon Scalable processors, also known as Cascade Lake, as well as its upcoming 8th Gen Coffee Lake processors that are expected to come out in the second half of this year.
Intel have also promised to make sure these new chips won't be hit by any downturns in performance as well, as so far, the software updates that have been released to counteract the first form of Spectre have also had the unwanted side effect of slowing down affected computers. Luckily, PC gaming has remained largely unaffected by these performance hitches, but those who use their PCs for things like, I don't know, work, will likely have noticed that everything takes just that bit longer these days, especially on older devices that were probably already on their last legs anyway.
"As we bring these new products to market, ensuring that they deliver the performance improvements people expect from us is critical," Krzanich continued. "Our goal is to offer not only the best performance, but also the best secure performance."
So if you were thinking about buying a new CPU soon, our advice would be to hang on just a little bit longer and get one at the end of the year once Intel's released its new Coffee Lake chips.