It's Alive: Dead Cyborg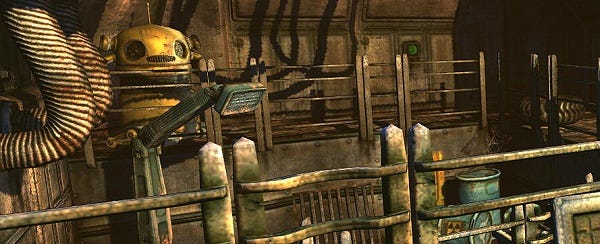 Indie first-person adventure game Dead Cyborg has seen creator Endre Barath release its first episode on a pay-what-you-want basis, and you can get it here. The game is apparently a mixture of FPS exploration and text adventure, and Barath thinks this first episode should last you 2-3 hours. It's looking like a remarkably accomplished labour of love for the developer, so it's worth taking a look.
I've posted the trailer below, so you can get a taste of what it's like.