Game-o! Jet Set Radio, Golden Axe Free On Steam
NICE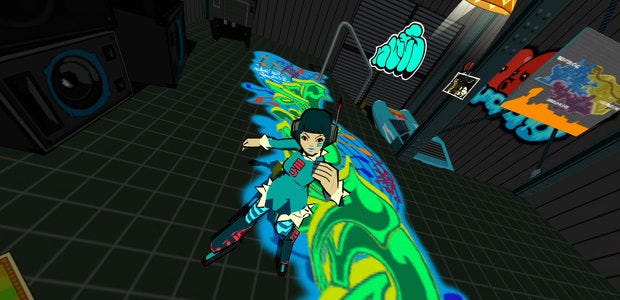 This Future Is Disappointing, Part #89: look at Jet Set Radio then look outside your window. Are a colourful cast of rollerbladers grinding down rails wound around your home and spraying neat tags? Of course not. But hey, at least all and sundry can now have a bash at JSR for free, as Sega have made it free for a little while on Steam. Also going free are platformer Hell Yeah! Wrath of the Dead Rabbit and ye olde Golden Axe. Grab 'em now and they're yours for keepsies!
You can get Jet Set Radio, Wrath of the Dead Rabbit with its two DLC packs, and Golden Axe and free by visiting any of these store pages and clicking "Install Game". Doing that to any will get you the whole bundle.
Some young ragamuffin named Nathan didn't really like Hell Yeah! and Golden Axe is the game that my pal got with his Mega Drive and didn't even finish, but hey, you might dig 'em and they're free. As for Jet Set Radio, I think I'm only partially caught up in nostalgia. A flatmate cracked out his Dreamcast to replay it a few years back, and it was still fun - though we had forgotten how much time is spent trying to find the two tagging spots you've missed on a level.
These freebies come as part of Sega's Make War Not Love campaign, a confusing Valentine's Day-ish event where Dawn of War, Company of Heroes, and Total War players are pitted against each other to unlock DLC for their favoured games and we all get showered with free things. The event's still going on, and it looks like the next set of free games is Streets of Rage II, Binary Domain, and Condemned: Criminal Origins.