Lists Are Useful And Fun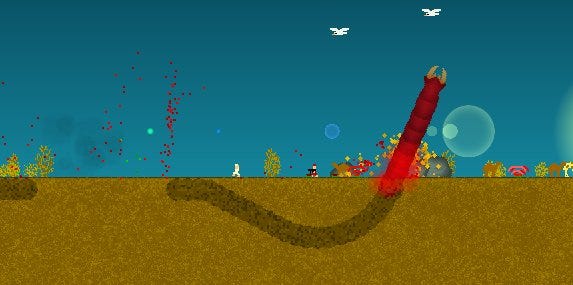 Especially when they're lists of the best fifty indie games out there, as compiled by TiGSource.
As ever I'm awed by the diversity of the stuff the PC indie scene generates, and I impressed myself with the number of games on that list I've actually played. It also reminded me to pick up a copy of Penumbra. I know, I know - your mum has played more games than me.
Actually, the best game on that list might just be Death Worm. (The Vista convert app is here.)
DEATH WORM!