Lofoten is a game about making gifs of nice islands
Islands in the sun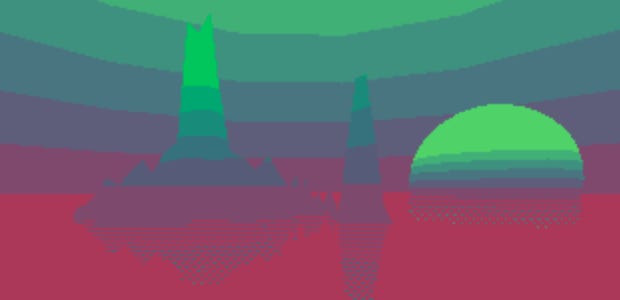 Lofoten is the latest game from Jonathan Whiting, an Oxford based developer whose work you've probably come across before. The project is pretty simple: you create lovely little islands and then you make gifs of your cute retro worlds, and then you share those gifs with friends and strangers to brighten their day. It's zen and nice to look at and it is completely free. I spent five minutes with it and I can feel my blood pressure lowering. This feels like a gift.
Whiting created the game for Ludlum Dare 41, which is still in the playing+rating period for the next 17 hours. This jam involves combining two incompatible genres, and there have been more than 3000 entries. Whiting's entry (part RPG character creator, part god game terraforming, part gif recorder) is a game he considers pretty polished for a Ludlum entry, so he wanted to share it with a larger audience.
You can check out some of Jonathan Whiting's other titles at his site, including Knossu, Nest, Sportsfriends, and Loot Rascals.
Lofoten is available here for both Windows and Mac.
Have a look at what it looks like in action:
To stay involved with the creator and his forthcoming works, follow him on Twitter -- where he also implores you to send him gifs of your islands.