Looks like Blizzard is making a new shooter
Time to guess wildly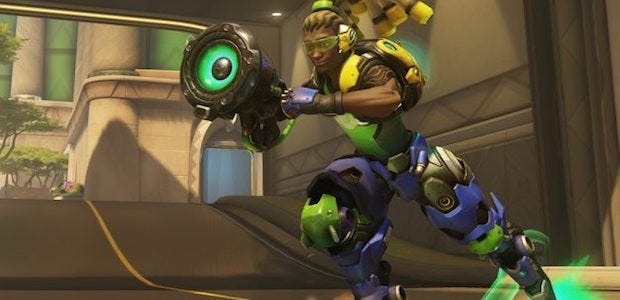 Back in 2016, Blizzard started hiring for a new first person game, by grabbing a couple of artists and moving Dustin Browder (the director of StarCraft 2) from his role on Heroes of the Storm to work as the director for the unannounced project. A new job post on Blizzard's career site shines more light on what is probably not Overwatch 2. The listing says that Blizzard are "looking for a talented and experienced Senior or Principal Designer" to develop weapons and abilities "in action or first-person shooter games." They also want a hire that has a passion for playing and creating PvP game experiences. So strap in for StarCraft: Galaxy Royale. Or not. But we can all speculate wildly. And we will!
The job posting has fairly high background requirements, as you can read here if you feel like throwing your hat in the ring. A minimum of five years in the industry as a project lead, previously shipped a AAA title: about what you'd expect to find.
"As a Senior or Principal Designer, you'll work with numerous departments to shape the core gameplay experience for this unannounced project by defining the abilities, powers, and weapons our players will use," the listing states. "The ideal candidate will design and implement great game experiences while helping to foster a creative and energetic environment. You have proven experience in game design, a strong aptitude for critical thinking and analysis, outstanding people skills, boundless creativity, and extensive knowledge and passion for competitive first-person shooter games."
So yeah. Working under Browder on a first person shooter with a PvP focus. It feels too early for a proper Overwatch sequel, and I personally can't see an Overwatch Battle Royale coming from this because it feels, I dunno? Somehow not very Blizzard in spirit? Even though it would certainly print its own infinity money. Blizzard has plenty of other IPs that have such expansive worlds, there's really nowhere that an FPS wouldn't fit. Yes, I am saying that I'd be really into a Hearthstone first person shooter. But it's also still a card game? But it's also The Lost Vikings.
Please share your best guesses (Diablo With Guns) which are inevitably better than mine.