Lucky: Seven Minutes Of Call Of Juarez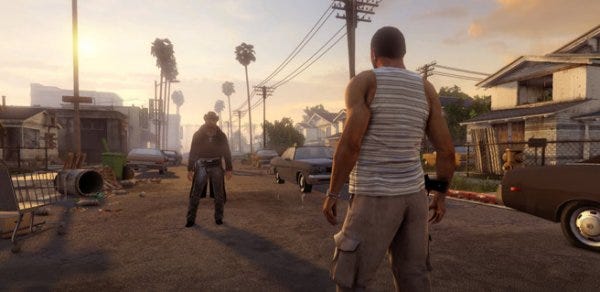 Seven minutes of Call Of Juarez: The Cartel! That's enough time to see a dodgy club scene, witness a vehicular combat chase scene, glimpse a running about in a ghost-town shooting goons scene, and also probably some other stuff. There is a lot of looking through iron-sights, some use of cover, men getting shot, dual-wielding of machine-pistols, cars exploding, and a number of other things you might be pleased to see in a game about gang warfare and drug-cartels in the modern world. Phew.
Ubisoft's co-op criminal-shooter is set for release on July 22nd.