Make Film, Not War: Warco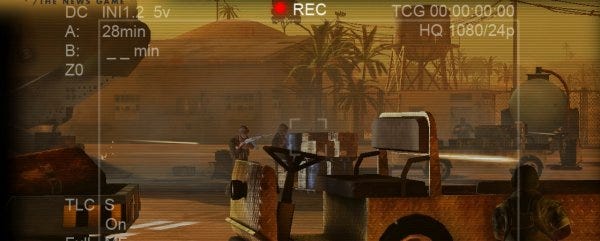 Warco - which has been in development for a while but recently seems to have surfaced properly in a small surge of publicity - looks intriguing. Australian devs Defiant describe their UDK project like this: "In the role of war correspondent ('warco') Jesse DeMarco, the player must capture battle footage and edit together a news story, while trying to make it out alive." The proof of concept video, which I've posted below, is quite something. Surviving this stuff could be genuinely more exciting than firing back. It's like Beyond Good & Evil: Call Of Duty Edition, but apparently the real game will be in splicing together your footage at the end and deciding on the story you want to tell about the events you have filmed.
It's shaping up to be something quite interesting indeed.