This Cancelled Metallica Game Looks More Like Mad Max
Twisting metal.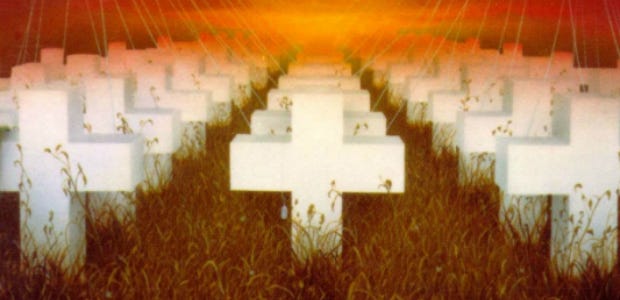 An oddity here. PtoPOnline have gotten their hands on some never-before-seen footage of a cancelled open-world vehicular combat title that was apparently going to leverage a Metallica license somehow. Entitled Damage Inc.: Metallica, the game looked to be a mixture of Twisted Metal and Grand Theft Auto and is reminiscent of what Warner Bros 2015 Mad Max game would have been like if it came out in 2004.
The footage shows one of what would have been probably several open-world type maps. It also gives us a peek at how the vehicular combat and the customization system for the vehicles would have worked. A key feature of the game would have allowed players to add various armors and weapons to their vehicle. At this stage in development one key feature was missing from the game, though: Metallica. It's not known exactly how Metallica would figure into the game except for presumably providing the soundtrack.
Although the build shown was from an early phase of development, the title showed promise and could have been a huge deal if they had been able to finish it. However, Vivendi Universal, who were slated to be Damage Inc.: Metallica's publisher, tried their hardest to drop the game, and in 2004 the title fell into development hell, and although developer Black Rock Studios tried to salvage the work done for conversion into a Mad Max game, or transition it from PlayStation 2/Xbox/PC to PSP, it was eventually abandoned.