Microsoft staff experimented with a version of Windows optimised for Steam Deck
But it's not currently in development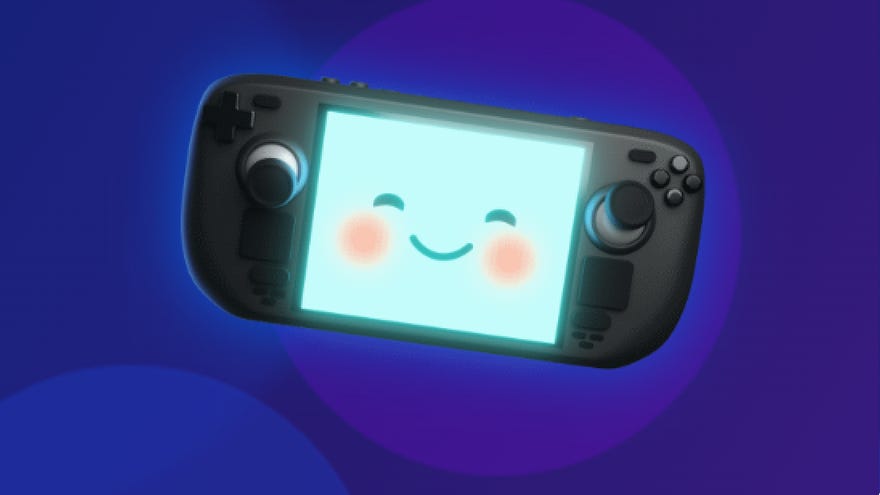 The Steam Deck is powered by SteamOS, a custom Linux-based operating system developed specifically for running Steam and its games. It's possible to install Windows on your Steam Deck if you wish, but the drivers are rudimentary and there are a bunch of obstacles when it comes to controlling Windows via Steam Deck's controls or its touchscreen.
A leaked project from an internal Microsoft hackathon shows that staff at the operating system developer have noticed these issues - although it sounds like a version of Windows optimised for gaming handhelds is a long way off.
The video presentation leaked on Twitter:
https://t.co/OWiw0f2k2v pic.twitter.com/RdSGMmhgBd

— WalkingCat (@_h0x0d_) April 13, 2023
A hackathon is an internal process at Microsoft in which engineers work on projects they think the company should pursue, and past hackathon work has led to actual shipped features. In this case, it's not clear who is narrating the above video, but they explain the current challenges of running Windows on the Steam Deck and what features might be desirable in a version of Windows designed specifically for a handheld gaming device.
Alas, a post on Reddit from the alleged project originator in response to a report on The Verge suggests that the idea isn't under current development. "We just didn't have the right engineers to do a lot of what we wanted to do in the short hackathon project timeframe," he writes. "Maybe this odd article can help me pitch this to Microsoft again."
The Steam Deck got some Windows driver support not long after launch last year, but if you're hoping to run Game Pass games on your PC handheld, it's not a smooth process. There are more and more PC handhelds being released, however, so hopefully Microsoft will see the wisdom in targeting the form factor in the near future.