Dragon Age lead designer Mike Laidlaw leaves BioWare
After 14 years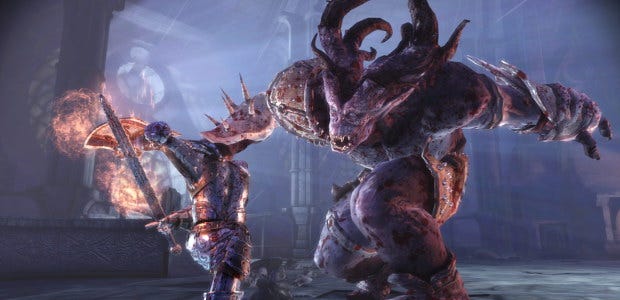 BioWare veteran Mike Laidlaw has parted ways with that RPG rabble after 14 years. He was co-lead writer on Jade Empire, a lead designer on the first two Dragon Ages and the creative director of Inquisition, and did a little design on Mass Effect. Laidlaw announced his departure last night with a tweeted statement. He doesn't explain why he's away but I suppose it's not our business. What's next? Well, for starters, a lot of Twitch and Twitter.
As Laidlaw's statement came as an image, I'll helpfully reproduce it in text form:
Hey Everyone,
It's with a mix of emotions that I'm announcing my time with BioWare has ended. After 14 years and a chance to work on Jade Empire, Mass Effect and all things Dragon age it's time for me to move on.

In my time at BioWare I have been lucky to work with some of the most talented and hardworking people in the industry. It's been an honor to be a part of the Dragon Age team, and I have every confidence that the world we've created together is in good hands and I'm excited for the road ahead.

For the near future, I plan to spend my time reconnecting with all the amazing games and worlds that my peers have created, and I look forward to sharing those experiences with you all on Twitch and Twitter.

To everyone who's taken the time to share feedback and experiences, your amazing cosplays and artistic creations: thank you. You've made my time "in Thedas" amazing. Your passion inspires me and I look forward to our next adventure together.

Ma serannas.

-Mike
His Twitch channel is over here, by the way.
Several veteran BioWarians have left recently-ish. BioWare general manager Aaryn Flynn, who had been with the studio for seventeen years, left earlier this year. Dragon Age series lead writer David Gaider left in 2016 after his own seventeen years. I cannot imagine ever working at the same place for seventeen years. Seventeen years!