Tell You No Lie - Telltale Making Minecraft: Story Mode
Episodic series based on Minecraft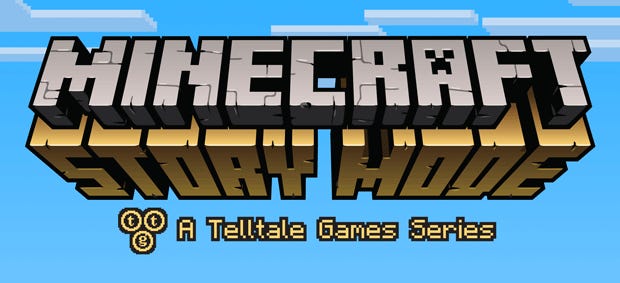 So, that Minecraft's pretty popular, isn't it? Apparently worth a fair chunk of change too. I see sprogs wandering the streets brandishing foam pixelated swords all the time, Minecraft t-shirts on their chests. Playing it has turned folks on YouTube into Internet celebrities and heck, it even has its own convention. In a way, it's surprising that it's taken this long to make a baffling spin-off.
Telltale Games - yes, them lot behind The Walking Dead and The Wolf Among Us - are making an episodic Minecraft story-o-game named Minecraft: Story Mode.
All we know comes from Mojang's announcement and Telltale's own. Telltale say, "Set in the world of Minecraft, the series will feature an original story, driven by player choice" while Mojang chip in with word that "Mojang is collaborating with Telltale and members of the community to make Minecraft: Story Mode as Minecrafty as possible." Then we hop back over to Telltale to hear that the series "will mix new characters with familiar themes, in an entirely original Minecraft experience, inspired by the Minecraft community and the game that continues to inspire a generation."
This browser game Mojang made to announce it won't tell you much about anything.
What a weird thing this is. Telltale do have experience with things that aren't all blood, guts, murder jokes, and moral quandaries, mind. Back in the day, they made a Wallace & Gromit episodic series. Still, I can't even imagine what this game will be like. We'll see next year, when the first episode is due.