MMO Kidnapping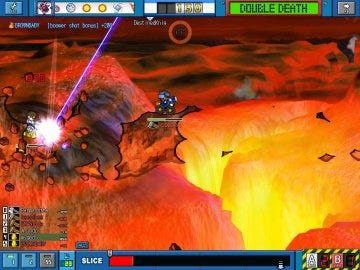 China View reports on Brazilian gang crime (for some reason) informing us that a top Brazilian MMO player was kidnapped for his Gunbound account:
Brazilian Police arrested a gang on Tuesday that kidnapped the top scorer of online game GunBound in order to force him to transfer his gaming account to them. The player, whose identity has been kept secret, was the owner of the account with the highest score in the online game GunBound, developed and maintained by South Korea's Softnyx, and distributed in Brazil by OnGame.
That's right, Gunbound, the cutesy online Anime shooter - like a shooty version of Maple Story, I suppose.
I'll post about griefing and sociopathy in Maple Story soon too. I swear that the cuter a game is, the more evil its griefers. But now: lunch.